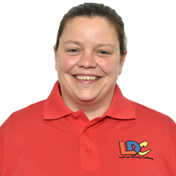 About me
Hi I'm Nikki... My story before becoming a driving instructor was a varied but fulfilling one. I ran my own care company for 16 years and also worked in local pubs and restaurants and did cleaning for local premises as well. I have never been shy of hard but fulfilling work.
I realised at a young age that I enjoyed helping and looking after others. Originally I worked in restaurants and bars where I built up my customer service skills and learnt how to treat others with respect. From there I moved into the care industry. I loved every minute of it and it was in this role I learned how to understand the needs of others in great depth.
I can hear you questioning why I would then move into the driving instructor industry since enjoying the caring job so much. The answer is, I needed a new challenge which was not as physically demanding but still in a caring environment. I wanted a job with real satisfaction and there is nothing better seeing someone pass their test the first time. I was also always being told by friends and colleagues that I was a calm and relaxed type of person and that I would make a great driving instructor.
I was fortunate to be trained by LDC in the latest adult coaching and training techniques so you can be assured the training I give will be of the highest standard.
I chose to work with LDC because everybody is different and the LD System allows for flexibility in lessons so that you learn to drive safely at a rate that suits you. I aim to make every lesson enjoyable and as productive as possible. The LD System just helps me to do this more effectively.
Lessons are always conducted in a calm, friendly and relaxed manner as I firmly believe in making pupils feel at ease during lessons.
Well I hope this gives you a brief idea about me so please feel free to click here to "Contact me"
Call today on 07795 362953 or Email me to find out more
If you have any questions or to book lessons today, feel free to contact me