Testimonials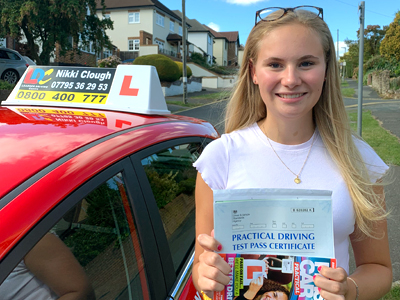 Isabel Harvey
Strong approach
When I started lessons with Nikki I had already had two previous instructors and over a year of lessons, but didn't have the confidence to take my test. I signed up for the intensive 15 hour course which I took over a two week period and passed first time. I would recommend Nikki to anyone who is a nervous driver as her supportive but strong approach worked for me.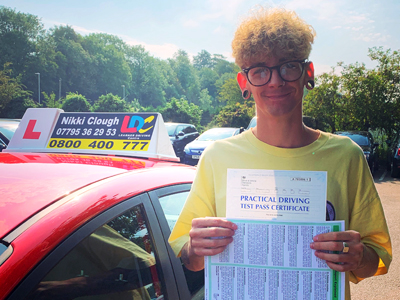 Luke Graham
Nice driving instructor
Nikki is such a nice driving instructor, she supported me throughout the whole process and made me feel super comfortable with driving. Compared to what my friends have told me about their driving instructors, I can tell Nikki is one of the best. I would definitely recommend choosing Nikki, you will not regret it!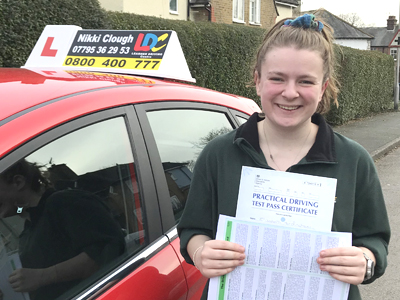 Lizzy Hardingham
Passed 1st time
Passed 1st time with just 25 hours at a very reasonable price. Nikki really put me at ease throughout the process and would whole heartedly recommend!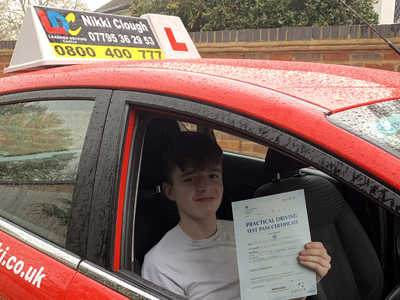 Ellis Ovington
Fantastic instructor
Nikki is a fantastic instructor, I passed first time within 17 hours at a good price. Makes you feel very relaxed when in the car and has a great sense of humour. Would definitely recommend😁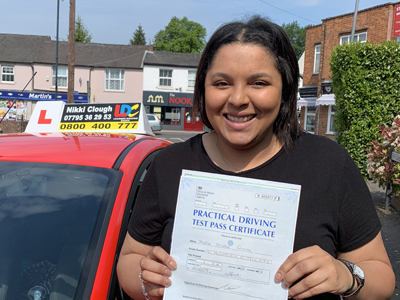 Jodie
Brilliant instructor
Nikki is an absolutely brilliant instructor, she made me feel so confident and relaxed about being in control of a car. I would highly recommend Nikki. Thanks to her I passed first time. 😁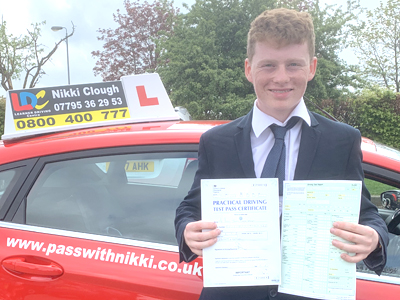 Adam Greenstreet
Great Driving Instructor
Great driving instructor - passed first time!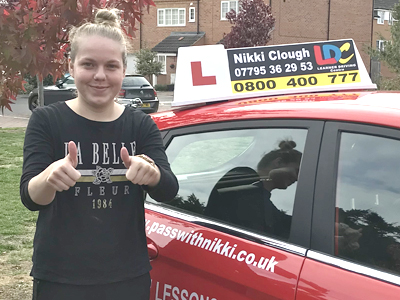 Catherine Louise
First time pass
I have been so happy with Nikki's coaching style and support when preparing for my driving test. She is very observant of each pupil's strengths and weaknesses when it comes to their driving- which is helpful when it comes to pin pointing what needs to be worked on. I can't thank Nikki enough for helping me to overcome my nerves and providing me with a technique to do just this. Thank you, Nikki, for helping me to be confident on the roads and pass my test!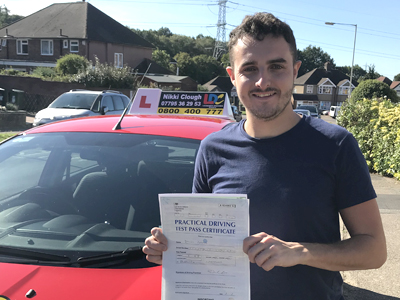 Daniel
First Time Pass
Having recently passed my driving test, I can't thank Nikki enough, her calm and reassuring approach to teaching is most certainly the reason I passed. I'd highly recommend her to anyone looking for a brilliant and reliable driving instructor.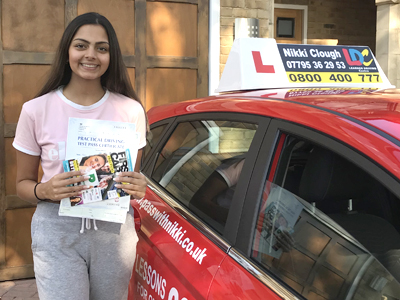 Kira JanJuan
Fantastic Driving instructor
Nikki is a fantastic driving instructor who built my confidence massively. She always made me feel very safe and encouraged me to do 'commentary driving' which helped majorly when passing my first test! Thank you for everything Nikki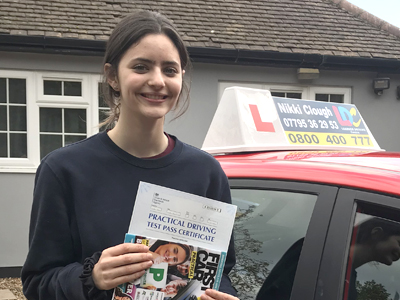 Tayla Manson-Bishop
Nikki is a great driving instructor, she is very patient had has built up my confidence a lot! She has definitely made me become a very safe and conscious driver! Thanks Nikki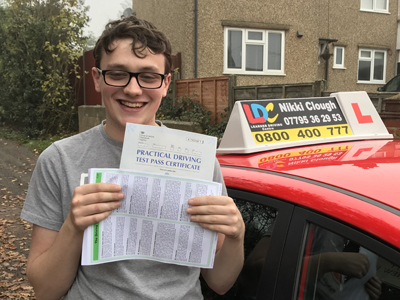 Charlie Ashgrove
Highly recommended
Would highly recommend!!! I came down from Scotland (after failing 4 times)to do a 20 hour/5 day course. The lessons were 4 1/2 hours with a 1 1/2 hours gap for lunch and an hours lesson before my test.. She really helped to calm my nerves by getting me to do different techniques. She stayed calm with me the whole time. I don't think I would have ever of passed my test without her, I can't thank her enough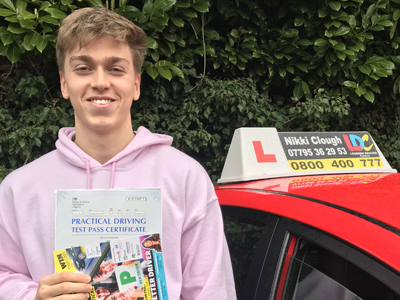 Tom
Excellent instructor
Driving with Nikki made me a confident and able driver. Her well-planned method of teaching, working back from the test date, allowed me to pass within a few months of my first lesson. It was safe to say that we never had a boring lesson! Thanks Nikki!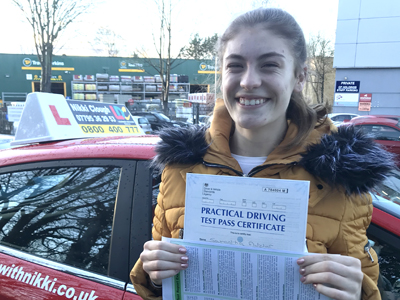 Samantha Fletcher
A very good instructor
Nikki is a very good instructor. She makes you feel so and at ease when you are learning to drive. She helped me so much to pass my test. Thanks to her I am now whizzing around in my nice new car. Thank you Nikki.
Call today on 07795 362953 or Email me to find out more
If you have any questions or to book lessons today, feel free to contact me